April 29 – May 1st, 2021 is the official Hidden Valley garage sale days. The official hours are 8 am – 4 pm.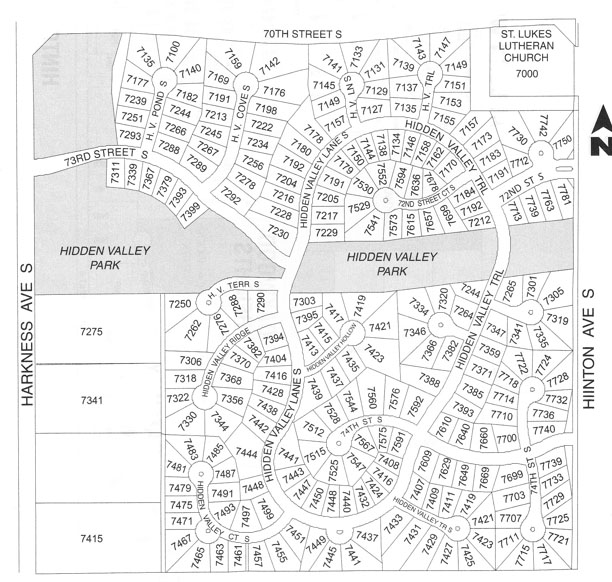 Address: 7135 Hidden Valley Trail
Small pieces of furniture
Household Goods
Adult clothing
Collectibles
Address: 7140 Hidden Valley Pond
Many household items
clothing (young boys-adult men/women)
books
decor
something for everybody!
Address: 7244 Hidden Valley Pond S
Electronics
Computer Parts
Crafting Supplies
Power Washer, other yard tools
See More: here
Address: 7245 Hidden Valley Cove
Wine table
Counter height chairs
Womens clothes xl-1x
Holiday items
Heritage village houses
Address: 7359 Hidden Valley Trail S
2 wingback chairs & ottoman
Entry table
Guitar
Golf clubs & bag
Christmas decor
Address: 7438 Hidden Valley Lane
*Friday & Saturday only*
Kids bedroom furniture
twin bed and headboard
Household decorating items
Antique doll buggy
Address: 7544 74th Street S
*Friday & Saturday only*
Housewares
Home Decor
Rugs
Craft supplies
Boys size 14/16 clothing
Address: 7560 74th Street S
*Lots of nice items*
Address: 7609 74th Street S
Kids clothes/ shoes
Toys
Home decor
Address: 7703 74th Street S
house hold
kids things
If you live in Hidden Valley and would like to add your house to this list please fill out the below form.
Please provide your address and top 5 items for sale.